I was away this past weekend and one thing I discovered was how much I missed my shower! Seriously, my shower is so much nicer than the one in the resort hotel I stayed in. The reason why mine is so much better.....the shower head!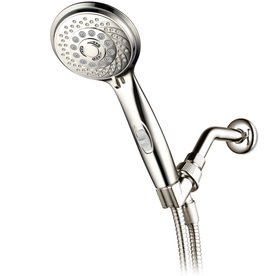 I absolutely love the
HotelSpa 7-setting Brushed Nickel Hand Shower
that we have. This thing is so nice! It seriously outranks any shower head that we have had ever! I have never tried a shower head before that can do as much as this one can. It's quite the experience.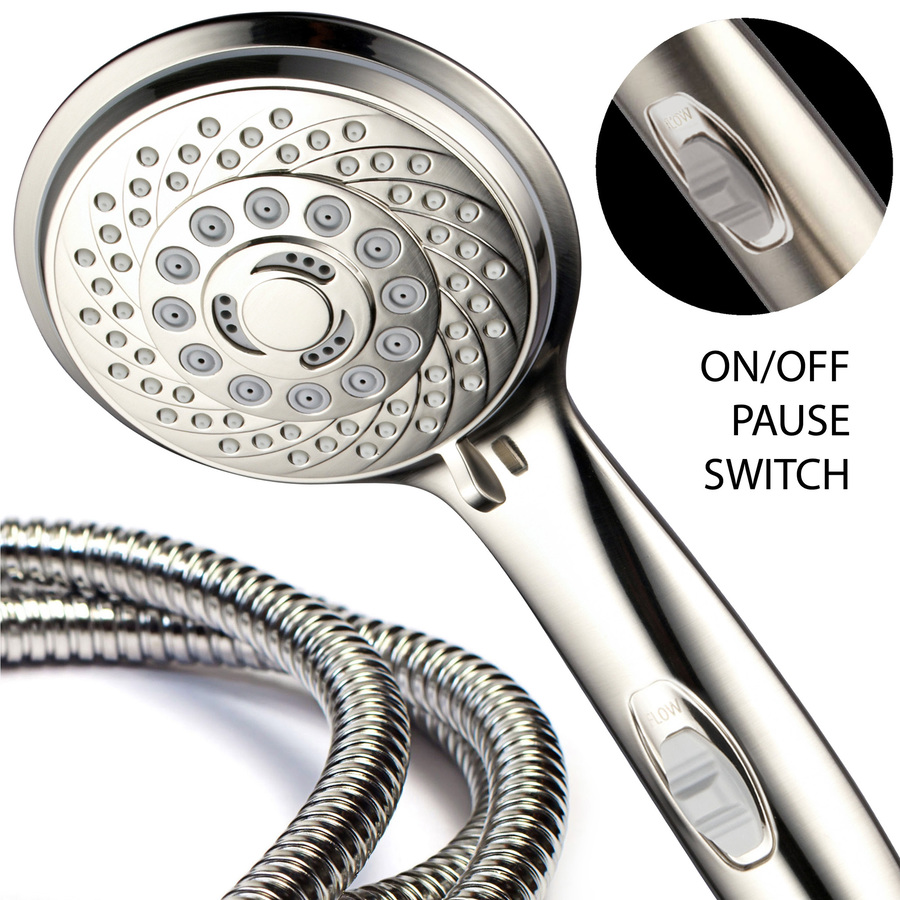 The hand shower has 7 full settings that include:
Power Rain
Pulsating Massage
Hydrating Mist
Rain/Massage
Rain/Mist and
Water Saving Economy Rain
Pause on/off modes
I love all the settings and they are so easy to get too. The small handle you use to turn the shower head to the different settings is super easy to move even when your hands are wet. I love that, since some we have tried just have little indentations and are hard to grip.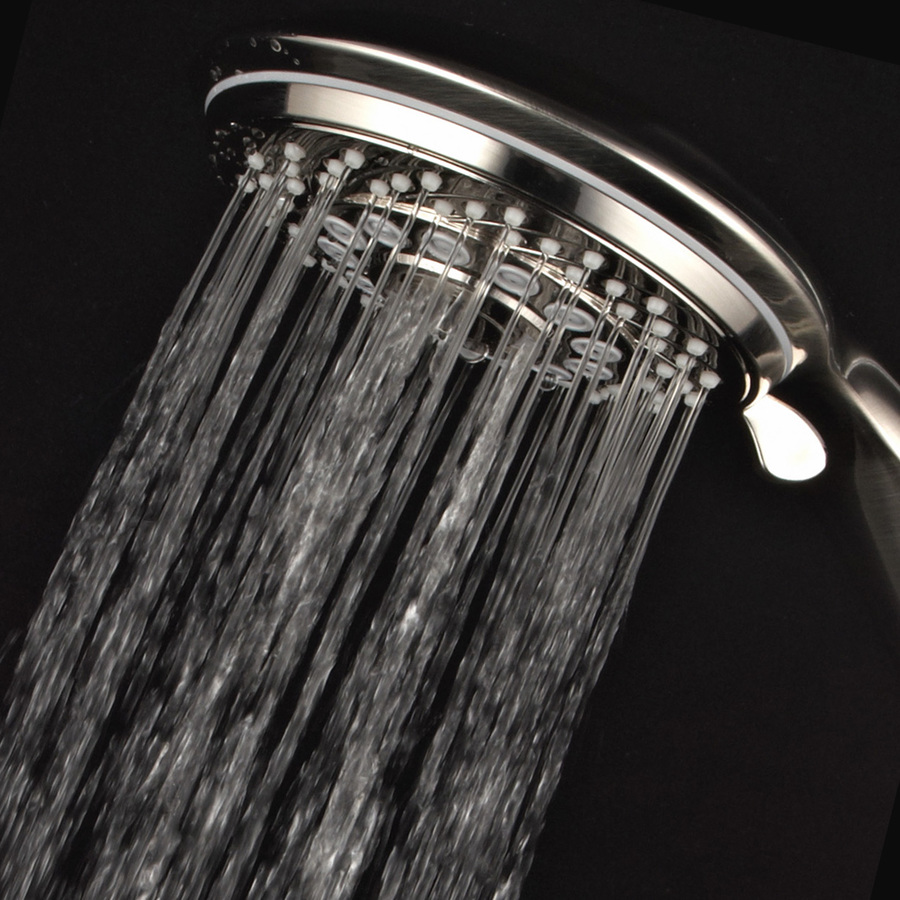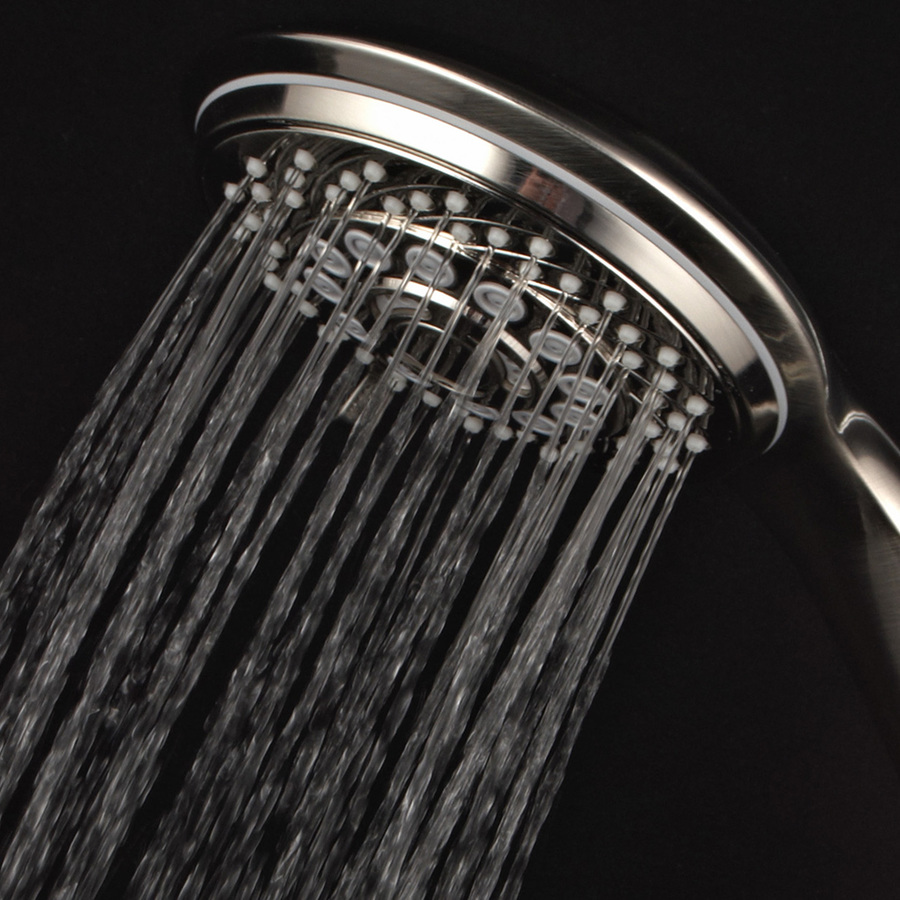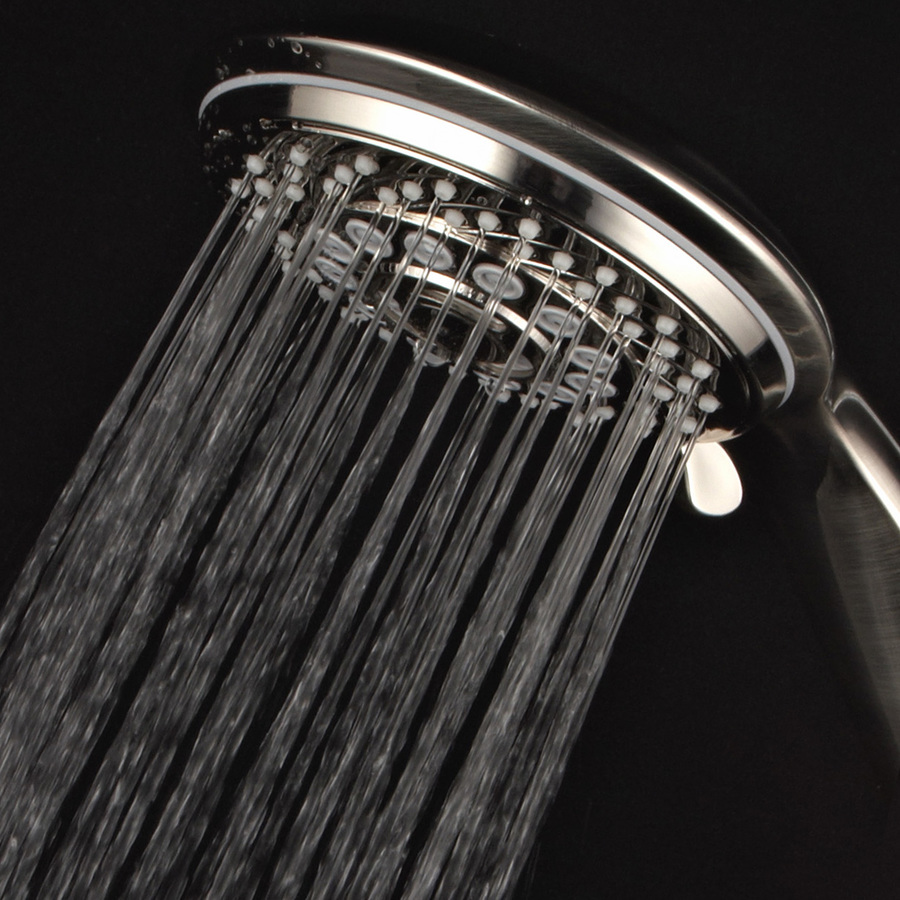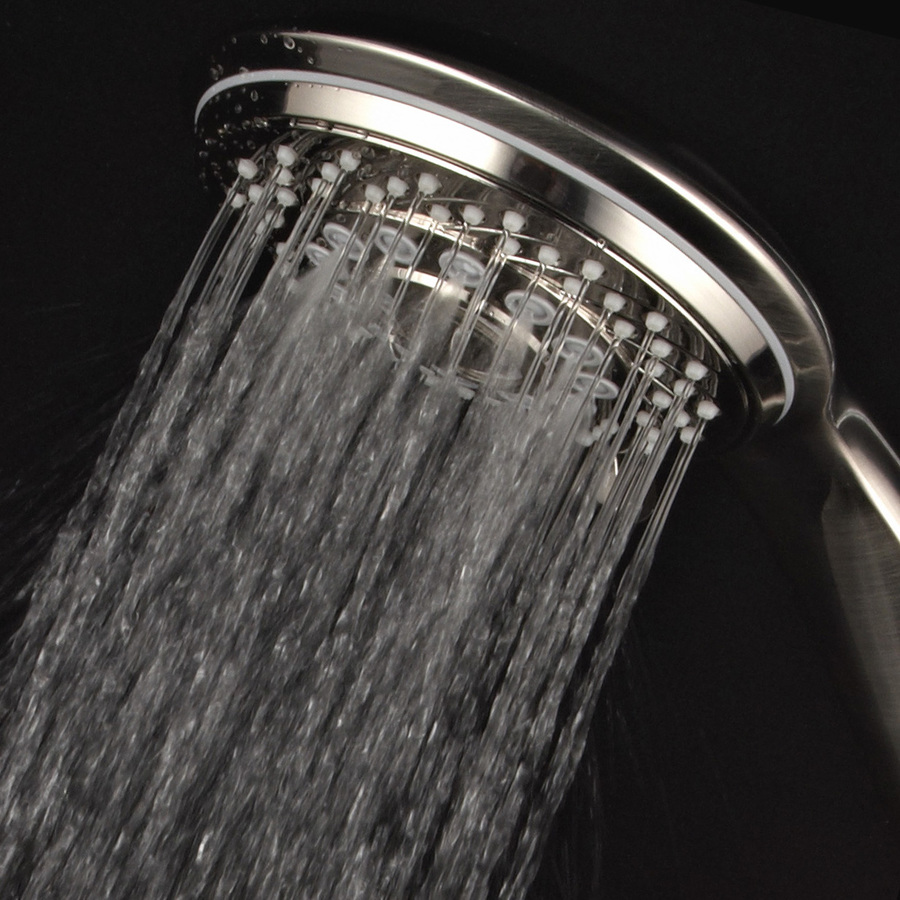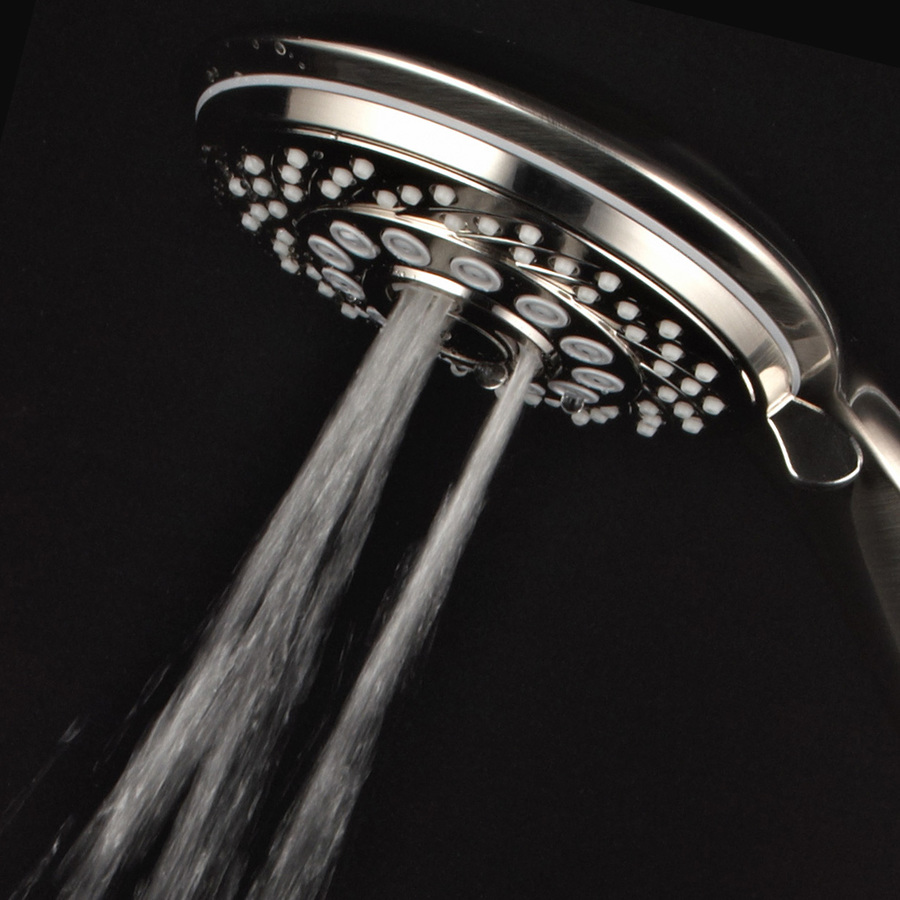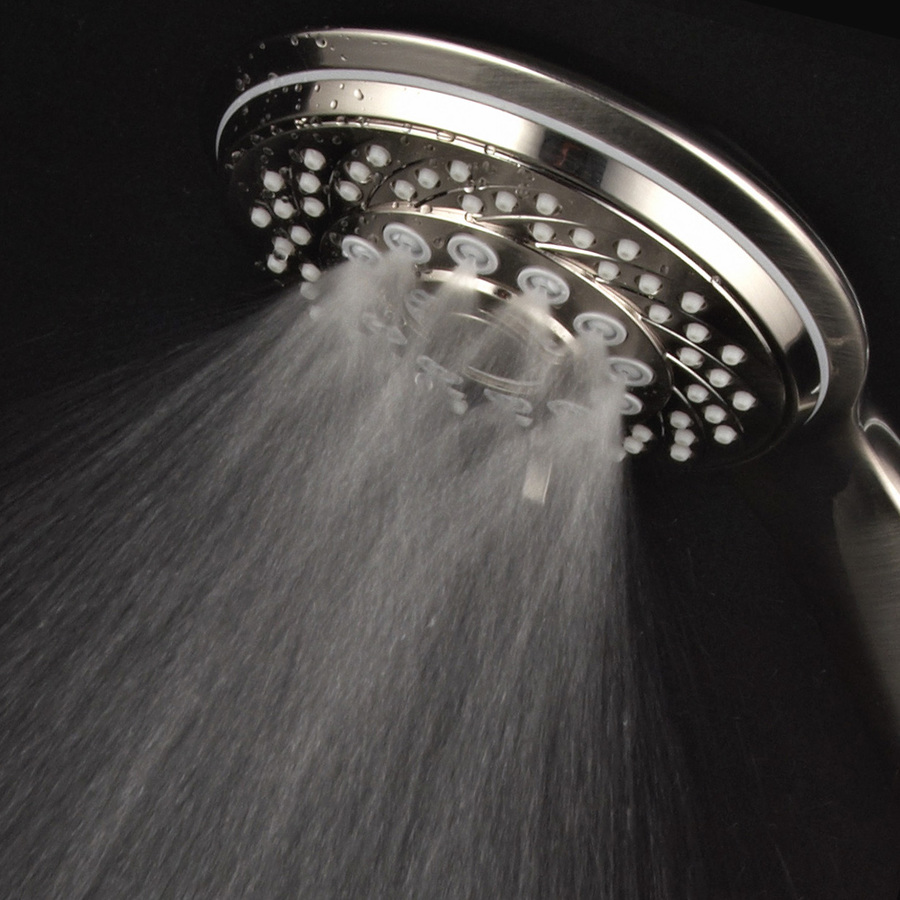 The seventh setting is the pause button.
My favorite setting is the pulsating massage. It feels so good on my back after a long day or when I get up and just feel like none of my muscles want to cooperate to get the day going. Added to that is the fantastic option of pausing the shower with the water still on. I love this option way more than I thought I would. The button is on the handle and you push it up to pause or down to have the water running. It's a great water saving feature! Oh and the hydrating mist is so relaxing and good for helping to steam clothes.
The brushed nickel is really nice. It does not show fingerprints and seems to keep the water spots from accumulating too much, so it always looks good. Plus it was super easy to install. It comes with everything you need to install it without any tools. Super easy and takes 5 minutes! The 5 foot stainless steel hose that comes with it is really nice too. Since it is stainless steel, I know it will last a long time and it is very flexible so you can maneuver it easily!
This is a fantastic shower head and I think you would love it! I highly recommend it to you!
You can purchase your own HotelSpa 7-setting Brushed Nickel Hand Shower HERE!
This reviewer has been compensated with receiving the product free in order to bring you an honest review. All opinions are those of the reviewer. Reference ID: pm8a95617dbe550230d52fe1c033703432